Have you ever considered gifting your kids activities for Christmas?
It's that time of the year where Grandparents and relatives are starting to ask "What gifts can we get the kids for Christmas?" and the emails are pinging in with the pressure of "Black Friday Deals before Black Friday"!!
To be honest I've started to dread this. I look around the playroom sorry dump room and sigh….for a couple of reasons.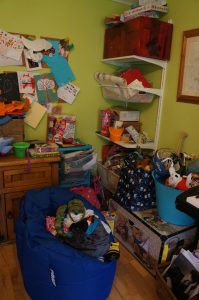 With the best intentions in the world, we have a vast amount of brightly coloured plastic things (that were at one time much desired gifts).  Realistically they were over priced and played with infrequently.
Every now and then we have a clear out (far more effective when little people are asleep!) and bits and bobs of still usable gifts go to the charity shop or to friends with younger children but inevitably lots of the smaller (inside chocolate egg/front of magazine) sized rubbish goes in the recycling and I'm really not sure where it ends up.
We also have a lot of family that live abroad and I know how difficult it is getting meaningful gifts to their kids and visa versa.
So this year I have put some thought into this. As a family where do we go, what do we enjoy doing? Where do the children request to go on a weekend? Would the kids prefer a gift to use for a while or an activity that they really enjoy that creates a memory forever?
Our business at Kinderama is all about Making Magical Memories so how can we help create a lasting memory for your kids?
Our Wish List
This is the gift list I will be handing to Grandparents, Aunts and Uncles this year for our kids this Christmas. It is just a few ideas; rather than traipsing through the catalogues or planning a 10pm shopping trip, I feel that magical memories from activities or experiences may be better gifts for my kids this Christmas.
A term of dance/gymnastics/taekwondo classes (maybe with a leotard/pair of dance shoes/suit to open on the day).
A term of swimming classes (with swimsuit or goggles as above) or a family pass for the local pool.
Kids activities classes – if your child does a class at school or crèche maybe you could treat them to a term? Or an Online Subscription like Kinderama.com (€75 for the year!) Click here to buy!
Membership to Fota Wildlife Park for the family (which also allows free entry to Dublin Zoo). You can also gift tickets(valid for one year) or Wild Experiences.
Theatre tickets – pick an upcoming show and take the children to it (an added bonus as parents get much needed time off too!!!!) or a trip to the Panto between Christmas and New Year?
Trampoline/Bounce type passes (these venues do gift vouchers starting at €10). We're also spoilt for choice with soft play centres. Your little people probably know the local one inside out and backwards so a voucher for a different one is always exciting!
Sports gear – hurley sticks, helmets, boots and mouth guards all add up. A voucher or trip to the local sports shop will be exciting and a big help for parents too!
A cinema pass. Every parent loves a plan for a wet weather day and my kids love treating their friends to a trip to the movies. You could wrap some popcorn and keep cups with the vouchers.
A bumper box of arts and crafts! A shoe box full of googly eyes, glue, pom poms, lollipop sticks, glitter, ribbons and coloured card sends any smallie into a creative frenzy. Or how about an Art Box Subscription like My Art Box.ie which will keep them busy month after month.
If a grand parent knits/gardens/bakes – a box of wool and needles /trowel & wellies/wooden spoon & apron with a promise to teach that new skill every week would create a lifetime of memories and skills for life.
There are plenty of farms around that are a great day out –a voucher or tickets for one that they haven't been too yet would be a great adventure.
Book vouchers or a bundle of books always go down well. There are some amazing personalised book options out there too. An inexpensive option would be a card with a day and time to take the kids to the local library and become a member. There are often events where Children's stories are read aloud, which would be a great start to their library visits.
We live outside of Cork City and any excuse for a trip on the train.  Book the tickets and travel in for a hot chocolate and a look at the Christmas lights. Or visit (for Free!) Crawford Art Gallery. They often have free concerts or art workshops for children too.
Contact your local music school/piano teacher/guitar teacher/singing teacher and see if they will do you a voucher for some classes. You could have a budding musician on your hands in no time.
There are a couple of climbing walls in Cork. Awesome Walls is definitely a fave for us. They can normally start at 6 years – try it out. Great for strength and flexibility.
What's your list going be?
This year I'm definitely going to be supporting local, trying to have less impact on the environment and making some time to create some magical memories!
#kidsalternativegiftlist
#MakingMagicalMemories
#kinderama